Media and Stories |

Press release
Q1 2021 Highlights
11.05.21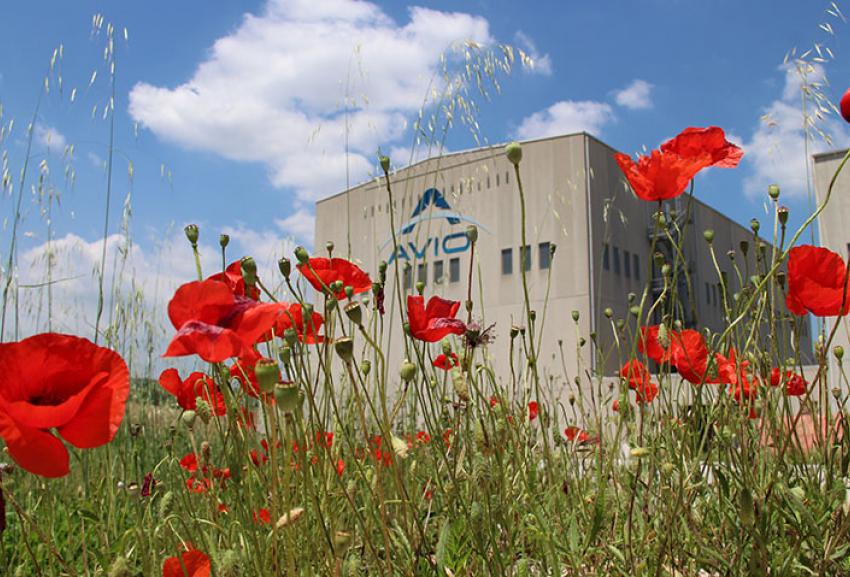 VEGA SUCCESSFULLY RETURNED TO FLIGHT
ROBUST BACKLOG AND CASH
Order Backlog: Euro 727.9 million (-1% vs Dec. 20)

Revenues: Euro 52.6 million (-34%)

EBITDA Reported: Euro 3.0 million (-58%)

EBITDA Adjusted: Euro 4.5 million (-43%)

EBIT Reported: Euro -2.2 million

EBIT Adjusted: Euro -0.8 million

Net Cash Position: Euro

58.1 million

(-7% vs Dec. 20)
Colleferro (Rome), 11 May 2021 – The Board of Directors of Avio S.p.A. today reviewed and approved the Q1 2021 results.
Avio, a leading aerospace company listed on the STAR segment of the Italian Stock Exchange, reports revenues of Euro 52.6 million for the first quarter of 2021, down 34.3% on the same period of the previous year. The slowdown is mainly attributable to the intense effort required for the successful return to flight on April 29th as well as to persisting impact of COVID-19 restrictions.
Order Backlog of Euro 727.9 million is in line with 2020 Year-end thanks to the new intake of the quarter confirming strong long term business prospects.
Reported EBITDA of Euro 3.0 million lower by 58% than Q1 2020 driven by slowdown in revenues and incorporating higher non-recurring costs for return to flight and Covid-19. Adjusted EBITDA of Euro 4.5 million decreased 42% on Q1 2020.
Reported EBIT negative for Euro -2.2 million, reflecting the increase of depreciation and amortisation related to Vega C and P120 start of production. Adjusted EBIT negative for Euro -0.8 million excluding non-recurring costs.
The Net Cash Position is Euro +58.1 million substantially in line with 2020 Year-end (Euro 62.6 million) demonstrating robustness of company's financial structure.
On April 29th, Vega VV18 return to flight mission was successfully completed. The European launcher, designed, developed and built by Avio, has perfectly placed in orbit the new generation French satellite Pléiades 3 Neo on behalf of Airbus Defence and Space along with 5 secondary payloads embarked on a modified version of the SSMS payload adapter successfully launched with the VV16 mission in September 2020. Among these, the Norwegian Norsat 3 and 4 cubesat for the operators Eutelsat, NanoAvionics/Aurora Insight and Spire. The spacecrafts are to serve various applications, including Earth observation, telecommunications, maritime traffic monitoring, and technology.
On the same date of April 29th 2021 Avio General Shareholders Meeting, among others, approved the distribution of a dividend of Euro 7.3 million (Euro 0.285 per share – 49.2% payout ratio) and the new share buyback program, providing the Board of Directors with the authorization to a buyback for a maximum value of 10% of the share capital (equal to approximately €9 million). As of today, the Company owns 671,233 ordinary treasury shares equal to about 2.546% of the number of shares constituting the share capital.
"First of all I would like to thank our customers, partners and colleagues for the successful VV18 return to flight mission of 2 weeks ago – commented Giulio Ranzo, CEO of Avio. The intense return to flight effort involved additional quality and flight worthiness reviews and the persisting impact of COVID-19 restrictions, have slowed down other development and production activities during Q1. Avio is now working again on its ambitious plan for 3 Vega flights this year and for the preparation of the Vega C Maiden Flight".