Media and Stories |

Press release
Vega SSMS: Avio's Solution for Multiple Launching of Small Satellites
21.06.17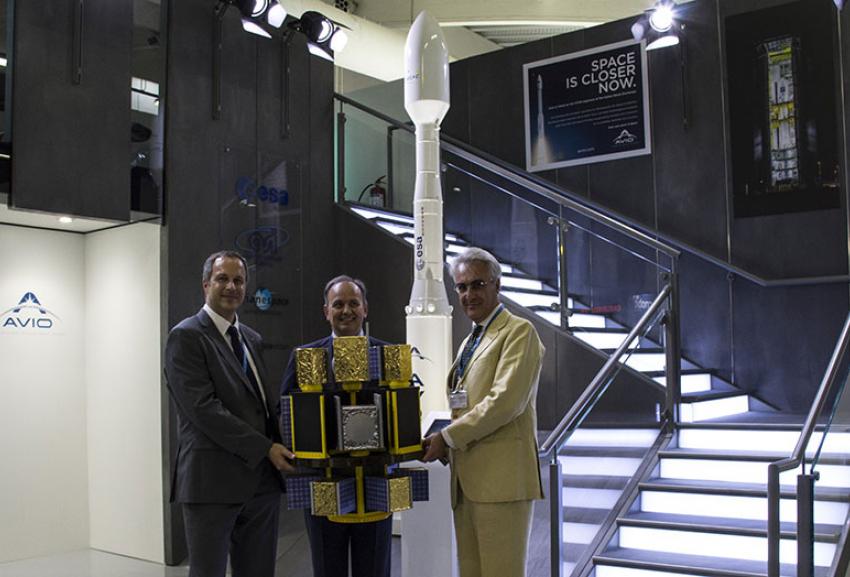 Paris, 21st June 2017 – Avio, a leader in the aerospace industry listed on the Milan Stock Exchange, has presented the European Space Agency (ESA) project SSMS (Small Spacecraft Mission Service) at the International Paris  Air Show Le Bourget. The project is supported by the Italian Space Agency and the Czech Republic.
Vega-SSMS is a modular carbon fibre dispenser designed by Avio to meet the low Earth orbit (300 km and more from Earth) launch service demands for clusters of small satellites weighing anywhere between 1 kg (Cubesat or Cubesat clusters) and 400 kg (Minisat).
Vega-SSMS, built by the Italian company SAB Aerospace headquartered in Benevento, will be Vega and Vega C-compatible. Production of the first model will kick off at the beginning of next year and the first qualification flight is scheduled before the end of 2018.
"Thanks to SSMS, the launch flexibility and versatility of Vega and Vega C will be increased to meet more and more sophisticated demands of small satellite customers by providing them a dedicated and competitive service," said Avio CEO, Giulio Ranzo.