Media and Stories |

Press release
New Success for Vega: 14th Launch, an All-Italian Mission
22.03.19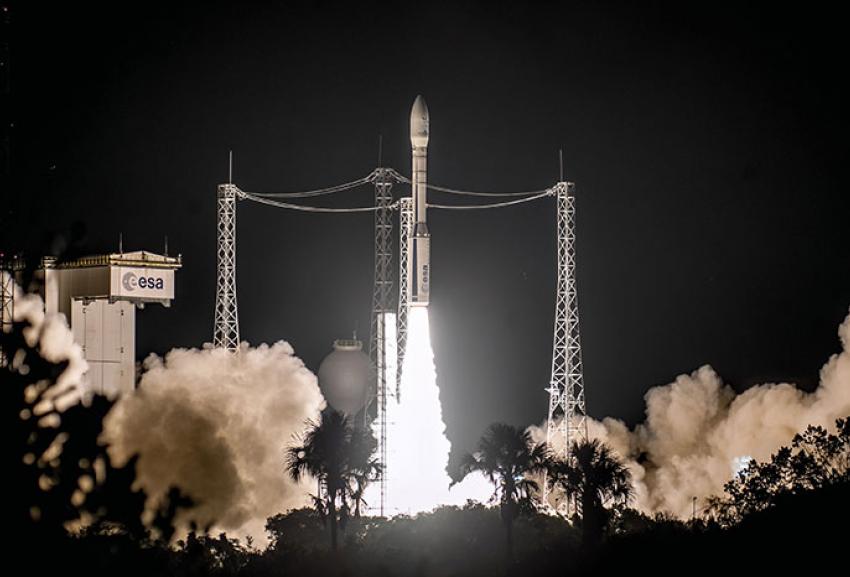 Colleferro, 22 Marzo 2019 – Italy is behind tonight's 14th successful VEGA space launcher mission, built by Avio. At about 3AM tonight, the rocket produced in Colleferro, near Rome, took off from the space base in French Guiana, bringing into orbit the PRISMA satellite, owned by the Italian Space Agency and built by a group of companies headed by OHB Italia, with Telespazio and Leonardo.
With this flight, Vega continues the streak of successful missions that make this European launcher one of the most reliable and versatile on the global market.
The PRISMA satellite is equipped with a hyperspectral analysis technology that permits the monitoring of pollution and climate change.
"Once again, Vega has successfully completed its mission, demonstrating a reliability level never before seen in a launcher – stated Giulio Ranzo, CEO of Avio. We are particularly satisfied as Prisma is an all-Italian mission that proves the country's ability to build systems and the extensive expertise of the entire Italian space industrial chain.
The success of Vega's 14th consecutive flight, ahead of the qualification launch of the Vega C expected in the initial months of 2020, also confirms, in a competitive and quickly-growing market, our global leadership in the small launchers sector and our ability to satisfy increasingly demanding customers."