Media and Stories |

Press release
Italy of space starts again: Avio heads to Guyana for the next Vega flight
15.05.20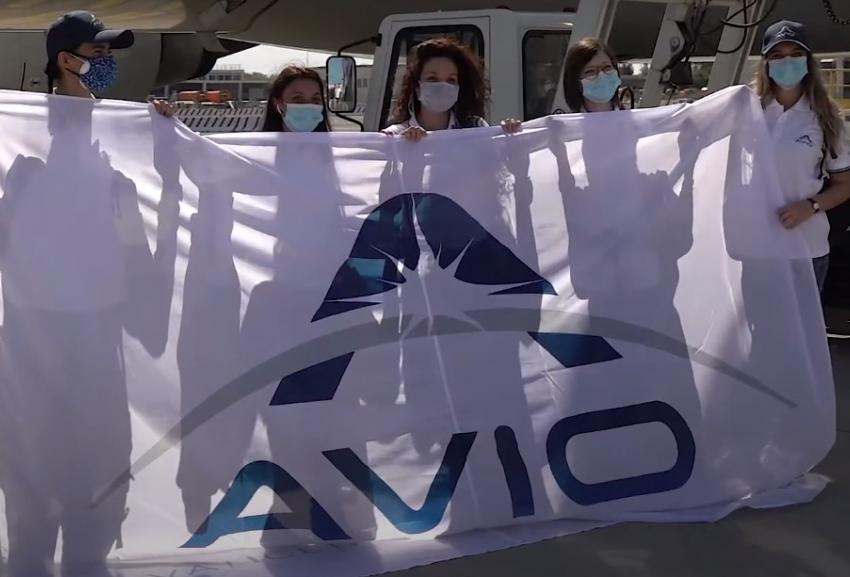 THE SPACEPORT IN KOUROU RESUMES THE OPERATIONS FOR THE FLIGHT OF THE ROCKET THAT WILL BRING 52 SATELLITES INTO ORBIT THANKS TO SSMS
Colleferro (Rome) May 15, 2020 – An all-Italian mission has brought over 60 Avio people from Fiumicino (Rome) airport to Cayenne, aboard an Alitalia aircraft, an expert medical consultant and employees of other Italian companies in the Space sector, such as Temis and D-Orbit. For the first time, an Italian plane landed on French Guiana, in the midst of the COVID-19 emergency. The organization of the mission, in conditions of high health security, was made possible also thanks to the collaboration and advice of the Italian Prime Minister's Office (to which belongs the Inter-ministerial Committee for Space Policies that has been active since 2018) and the Italian Ministry of Defense.
After the lockdown caused by the Coronavirus emergency, the European spaceport in Kourou (French Guiana) has resumed activities. So Italy's leading space industry commitment has intensified in view of the first launch - scheduled for next mid-June - of the Vega launcher, produced by Avio Spa in its manufacturing site near Rome (Colleferro).
The coordination between Avio and the Italian Joint Chiefs of Defence Staff in defining the safety protocol for the protection of workers' health, in fact, has allowed a special mission to be planned and to bring a team of about 70 people, including engineers and space technicians, to safely reach the overseas spaceport thanks to a private flight that Avio purchased from Alitalia.
The security protocol to guarantee the people's health who were leaving from Rome also includes a personal Avio medical consultant for the entire mission in Guyana. Following the instructions of the French authorities, the group of people will observe a 15-day quarantine in Kourou before being able to return to work for the campaign leading up to mission no. 16 of Vega rocket, scheduled for mid-June.
This operation allowed to transfer engineers and technicians who have unique and fundamental skills for Vega launch preparation operations. The European launcher produced by Avio, in fact, will run an important mission in order to bring 52 satellites into different orbits by using, for the first time, the innovative SSMS dispenser.