Media and Stories |

Press release
INQUIRY ON VEGA-C Z40 MOTOR TEST ANOMALY COMPLETED, VEGA PREPARING TO FLY ON OCTOBER 6th
02.10.23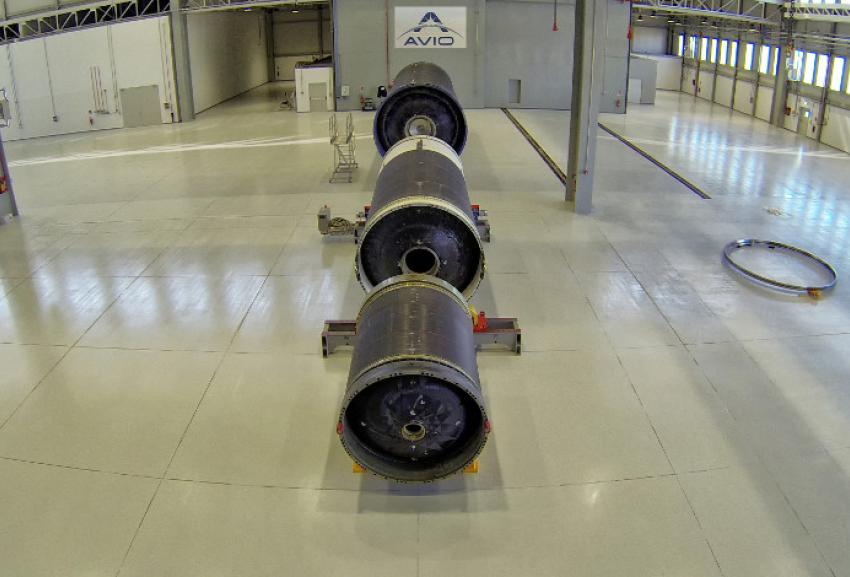 Rome, October 2nd, 2023 – The Independent Enquiry Commission established by ESA to review the anomaly occurred during a test of Vega-C's Zefiro 40 motor in June, has recently completed its works. The Commission concluded that in the current design of the nozzle, the combination of the geometry of the throat insert and the different thermo-mechanical properties of the new Carbon-Carbon material used for this test caused progressive damage on other adjacent nozzle parts and a progressive degradation eventually leading to the nozzle's failure. This phenomenon is not linked to those observed on VV22 with the previous Carbon-Carbon material.
A task force steered by ESA and Avio has been set up and will immediately start to implement the recommendations proposed by the IEC. ESA will support such program, drawing from already available resources. Vega-C shall return to flight in the fourth quarter of 2024, while another Vega flight will take place in the meantime during the second quarter of 2024.
The full Press Release with the findings and the recommendations proposed by the Independent Enquiry Commission can be found at the link: ESA - Vega-C Zefiro40 Test: Independent Enquiry Commission announces conclusions.
Vega preparing to fly on October 6th
As announced by Arianespace, the next Vega flight VV23 is expected from the Guiana Space Centre for October 6th at 10.36 p.m. local time (October 7 1.36 a.m. UTC). It will put into sun-synchronous orbit two satellites plus ten auxiliary payloads.
The main payload is the THEOS-2 (Thailand Earth Observation System 2) satellite for Earth observation to support the Kingdom of Thailand's key development priorities, which has a ground resolution imagery of 0.5 meters.
The second payload is the FORMOSAT-7R/TRITON satellite, developed by the Taiwanese Space Agency ("TASA") and equipped with a Global Navigation Satellite System-Reflectometry to study the wind field over the ocean to provide data to forecast of typhoon intensity and trajectory.
As used during Vega's VV16 flight in September 2020, the payload adapter for this mission will be the innovative Small Spacecraft Mission Service (SSMS). This system will carry the 10 auxiliary payloads (ANSER LEADER, ANSER FOLLOWER 1, ANSWER FOLLOWER 2, ESTCube-2, N3SS, PRETTY, MACSAT, PVCC, CSC-1, CSC-2)
***
For further information
Investor relations contacts:
Media Relations contacts: