Media and Stories |

Press release
BepiColombo Craft Enters Space
20.10.18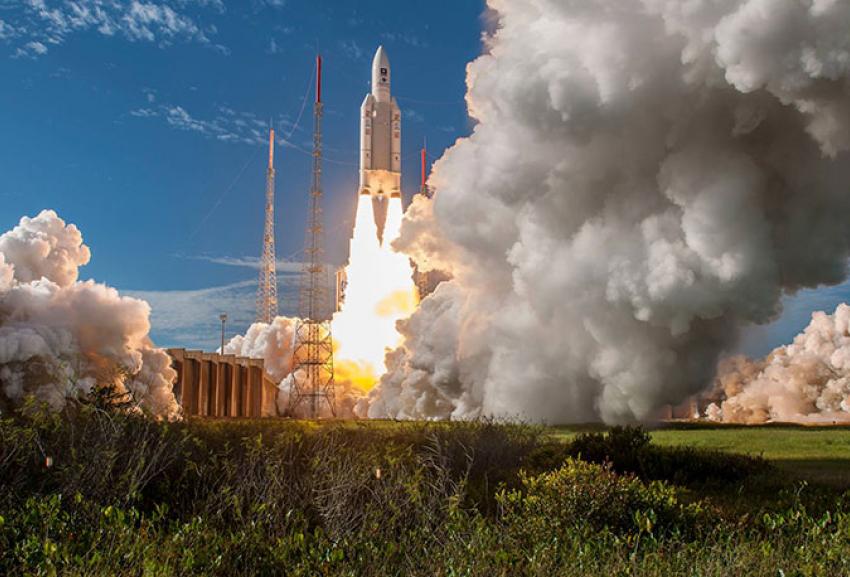 ARIANE 5 LAUNCHES FIRST EUROPEAN MISSION TO MERCURY
Colleferro, October 20, 2018 – Ariane 5 has successfully completed its seventh mission of 2018, positioning the BepiColombo craft into orbit for its direct flight to Mercury, the smallest and least explored planet in our solar system. The mission is undertaken jointly by the Euopean Space Agency and the Japan Aerospace Exploration Agency (JAXA).
Giulio Ranzo, Chief Executive Officer of Avio, stated: "Another successful launch for Ariane 5, putting into orbit BepiColombo, the first direct European mission to Mercury which pays homage to Italy's long space history in remembering the mathematician Giuseppe Colombo (1920-1984). Avio's involvement in this mission concerns the provision of the solid propulsion engines and the liquid oxygen turbo pump to the Ariane 5 launcher".
A truly record-breaking mission: BepiColombo is in fact the first craft to carry two vehicles into Mercury's orbit.  The first – the MPO (Mercury Planetary Orbiter) – was built by the ESA and will collect data on the surface and the internal composition of the planet; the second – the Mercury Magnetospheric – was built by JAXA and will study the magnetic field.