Media and Stories |

Press release
Contract Signed for the Financing of Euro 40 Million with the European Investment Bank (EIB)
06.10.17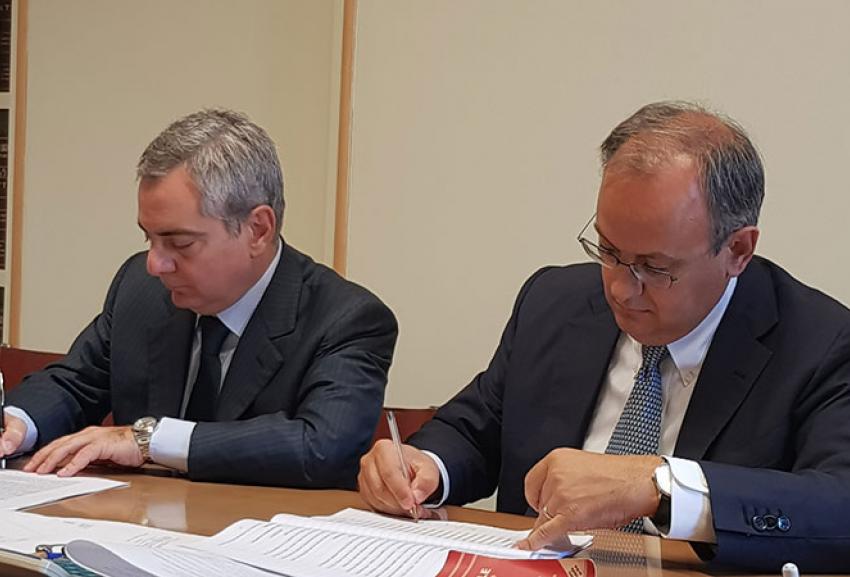 Rome, 6 October 2017 – Avio S.p.A. informs that today it has signed with the European Investment Bank (EIB) the contract for the financing of Euro 40 Million.
Leveraging the above indicated financing, Avio S.p.A. intends to support the development of new products and technologies related to space propulsion systems through Research and Development activities as well as the modernization and the expansion of the production capacity at the facilities in Colleferro (Rome), the main Avio S.p.A. industrial site in Italy.
The financing derives from the joint initiative of EIB, the Italia Ministry of Economic Development  and the Italian Ministry of Economy, with the aim of supporting investments on innovation ("Italia risk sharing initiative", for the financing of Small and Medium Enterprises projects on Research, Development and Innovation).
Avio S.p.A. also informs that it has wholly pre-payed, through the use of its own funds, the outstanding principal balance of the "Term Loan A" tranche, part of the "Senior Term and Revolving Facilities Agreement", finalized on April 1 2015, of circa Euro 30 million, thus completing the prepayment of the previous financing.