Media and Stories |

Press release
AVIO: A NEW CONTRACT FOR VEGA
08.09.16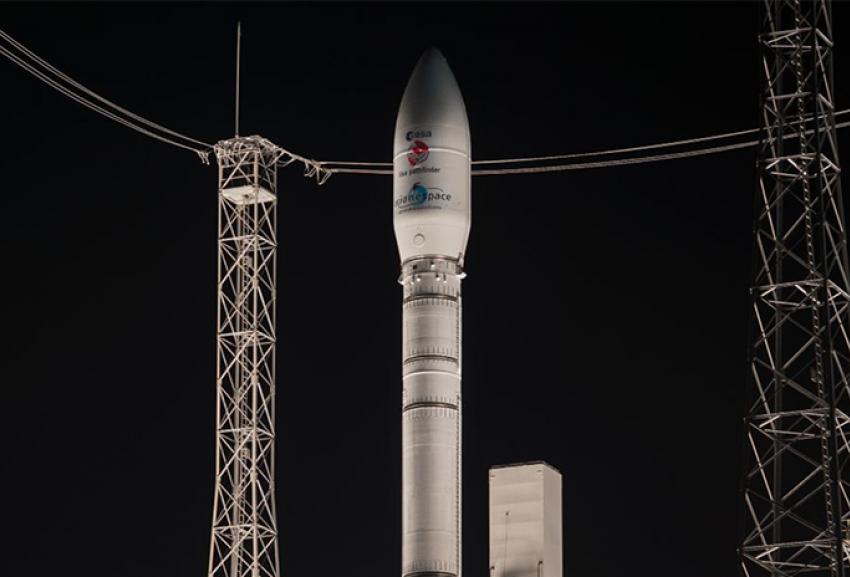 Vega, the European launcher built by Avio, was chosen by the European Space Agency (ESA) for the launch of its ADM-Aeolus satellite scheduled for late 2017.
The mission will play a key role in the Earth exploration program as ADM-Aeolus will enable three-dimensional observation of the winds, thereby helping scientists to gain more detailed knowledge on the subject and improve mathematical models on the atmosphere's behaviour. The direct result of the mission will be improved quality of weather forecasting and of climate research.
ADM-Aelous will weigh approximately 1,400 kg at lift-off and will be positioned in low Sun-synchronous orbit by Vega, at an altitude of 320 kilometres.
The Vega mission will be launched from Europe's Space Centre near Kourou, in French Guiana.
Giulio Ranzo, CEO of Avio, commented, "The choice of the Vega for this important mission is confirmation of just how competitive our launcher is. We are aware that we are playing an important role in launching a crucial program for scientific research on our planet, and I feel deep satisfaction for the confidence shown by the ESA in our Vega."
Vega is the European launcher designed, developed and built in Italy by Avio through its subsidiary ELV (30% owned by ASI, the Italian Space Agency). Vega belongs to a new generation of vehicles designed to transfer satellites into low Earth orbit (approximately 700 km from Earth) for institutional and scientific purposes, in order to observe the Earth and monitor the environment. 65% built in the Avio production plant in Colleferro, near Rome, Vega is able to place into orbit satellites of a mass up to 1,500 kg and completes the family of European launchers.