Media and Stories |

Press release
ARIANESPACE AND AVIO/ELV MEET VEGA CLIENTS AND PARTNERS TO BUILD FOUNDATIONS FOR THE FUTURE
23.06.16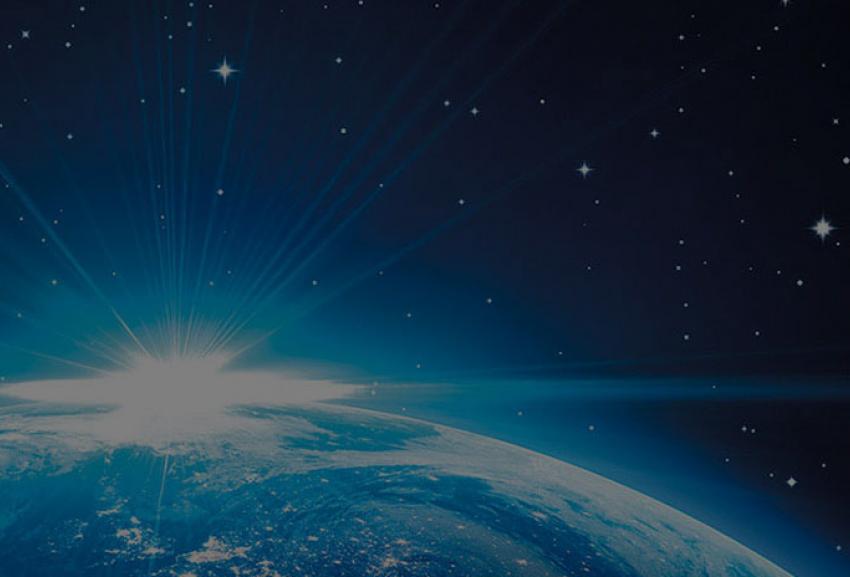 Arianespace and AVIO/ELV are organizing the second VEGA Users' Day on July 7 and 8, 2016 in Rome. Stéphane Israël, Chairman and Chief Executive Officer of Arianespace, Giulio Ranzo, CEO of AVIO, and Pierluigi Pirrelli, CEO of ELV, will be hosting a meeting with all customers and partners on Europe's light launch vehicle to review its operations and performance in the commercial and government markets. The other aim of this meeting is to lay solid foundations for the future, with the advent of the upgraded VEGA-C launcher. Arianespace will start marketing VEGA-C missions starting at the end of 2016, with a first launch slated for 2019.
VEGA USERS' DAY
Organized by Arianespace and AVIO/ELV, VEGA Users' Day brings together partners in Europe's light launcher program (mainly manufacturers and space agencies, including ESA, ASI and CNES), as well as customers and prospects. The event, taking place in Rome on July 7-8, will feature both plenary sessions and workshops, culminating in a visit to the launcher production facilities in Colleferro.
SUCCESS BUILT ON A FRUITFUL PARTNERSHIP BETWEEN ESA, ELV/AVIO AND ARIANESPACE
VEGA is a European Space Agency (ESA) program funded by Italy, France, Spain, Belgium, the Netherlands, Switzerland and Sweden. The launcher design authority and prime contractor is ELV, an Italian joint venture between AVIO (70%) and the Italian space agency ASI (30%). Arianespace markets and operates this light launcher, alongside the Ariane 5 heavy launcher and the Soyuz medium launcher.
Since its first launch from the Guiana Space Center in French Guiana in 2012, VEGA has chalked up a total of six missions, all successful. This impressive track record has not only shown the launcher's operational potential, but also its versatility over a wide range of missions: into Sun-synchronous low Earth orbit (Sentinel-2A), ballistic reentry (IXV), transfer orbit to the L1 Lagrange point (LISA Pathfinder). The success of the LISA Pathfinder mission on behalf of ESA in November 2015 marked the end of the formal VEGA development phase (designated VERTA: Vega Research and Technology Accompaniment) and kicked off its commercial operation.
The VEGA launch manifest now includes ten missions, with a focus on Earth observation satellites. One-third of these missions are for European institutions, and two-thirds for export customers. Two missions are planned this year:
– PeruSAT-1 and SKySat for Peru and the startup Terra Bella
– Göktürk for Turkey.
VEGA-C, A STEP INTO THE FUTURE
Scheduled to start launches in 2019, VEGA-C offers a significant performance improvement over the current model, in terms of payload weight and volume. That means even broader mission capability, which in turns improves the competitiveness of this launch system.
Arianespace will start marketing VEGA-C launches as soon as the end of 2016.
During this meeting, Arianespace Chairman and Chief Executive Officer Stéphane Israël said: "With six successful launches under its belt and ten more in the order book, VEGA has proven its operational performance and commercial attractiveness. VEGA Users' Day, bringing together customers, prospects and partners, is a key to the development of the upgraded VEGA-C planned as soon as 2019, which will be even more competitive and more completely address market requirements."
Giulio Ranzo, CEO of AVIO, added: "VEGA has confirmed its capability as a very competitive and flexible launcher. This meeting is an excellent opportunity to meet potential customers from all over the world and share with them the latest successes of our launcher, thus paving the way for future missions."