Media and Stories |

Press release
Avio: the first flight of Ariane 5 in 2016
23.01.16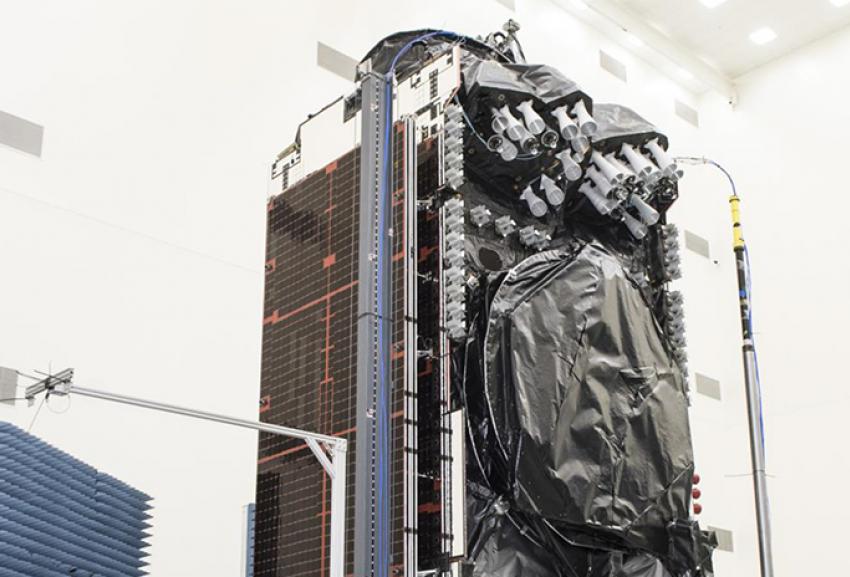 Ariane 5 is ready for its first flight in 2016: on January 27, a European launcher will propel the Intelsat 29e satellite into orbit. This will be the 273rd mission carried out by the European family of launchers, which includes the VEGA – a next-generation launcher designed and built by AVIO through its ELV subsidiary.
During the first 120 seconds of flight, AVIO motors will provide the Ariane 5 with the thrust needed to reach the desired point in space. The vehicle will be launched from the French Guiana Space Centre in Kourou, with a launch window from 8:20 to 9:40 AM local time (12:20 to 1:40 PM in Rome), and the mission will last 29 minutes and 52 seconds.
The Ariane 5 will carry a total payload of 6700 kg. Giulio Ranzo, the CEO of AVIO, said: "We're preparing for this first commitment in 2016 with great confidence. AVIO's participation in the Ariane 5 programme includes construction of the liquid oxygen turbopump for the Vulcain cryogenic motor, and of the two lateral motors. Our motors, which are loaded with approximately 237 tonnes of solid propellant, generate the thrust required for propelling the launcher outside the Earth's atmosphere. This major responsibility for the AVIO team in Italy and in French Guiana has been rewarded by the commercial success that is still being enjoyed by the Ariane 5 on the market".
The Intelsat 29e is the 56th satellite launched into orbit by Arianespace for international operator Intelsat. The two companies began working together in 1983 with the orbital launch of the Intelsat 507 on the Ariane 1 launcher. The Intelsat 29e is the first of a new generation of Intelsat satellites that feature EpicNG high transmission capacity. It will provide telecommunications operators and companies in general with high-quality broadband connectivity for communication on fixed and mobile networks across the Americas. It will also cover the North Atlantic and the Caribbean islands with mobility services on the sea and in the air.