Media and Stories |

Press release
ARIANE 5: Fifth Successful Launch in 2017
30.09.17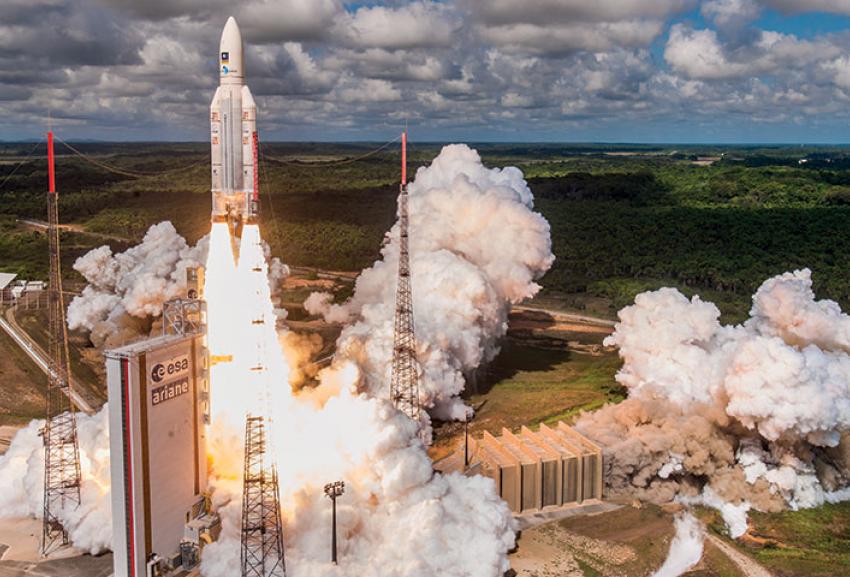 Colleferro, 30 September 2017 - Yet another successful mission for the Ariane 5 launcher, which has completed its fifth flight in 2017, positioning into orbit two satellites: Intelsat 37e and BSAT-4a.
Intelsat 37e is the fifth satellite in the Intelsat EpicNG constellation and is an evolution of the previous EpicNG satellites. It will deliver more efficient transmission services to mobile telephone and institutional customers situated on the American, African and European continents.
The second satellite released by Ariane 5 is a BSAT-4a, designed and built by the Japanese operator B-SAT. The satellite will be used to increase the availability of direct-to-home television services in the Japanese archipelago.
Avio provides the solid propulsion engines and the liquid oxygen turbopump for the Ariane 5 launcher.
Avio's CEO Giulio Ranzo had the following to say: "It has only been a month since Vega's tenth consecutive successful launch and here we are again to comment on yet another perfectly accomplished flight by the Ariane 5 launcher: it is the seventh successful mission carried out in 2017 (5 for Ariane 5 and 2 for Vega), demonstrating not only the great reliability of our products, but also the effectiveness of Avio's collaboration with Arianespace and its European industrial partners."