Media and Stories |

Press release
Ariane 5: Another Successful Launch
25.07.18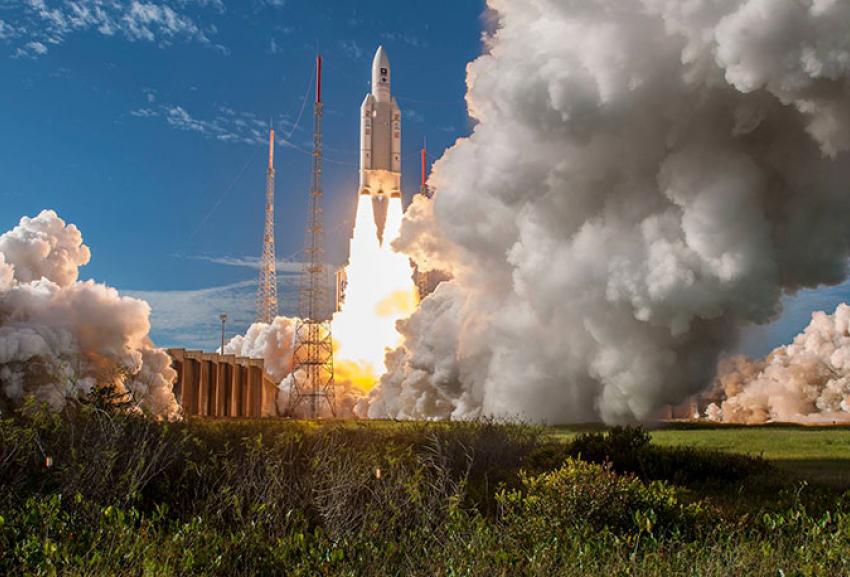 4 GALILEO SATELLITES PUT INTO ORBIT
Colleferro, July 25, 2018 - Ariane 5 successfully undertakes its third mission of 2018, correctly positioning in orbit four satellites for Europe's Galileo project.  
Galileo is a European satellite navigation and localization system, designed for civil use and capable of providing highly precise positioning indications. Once in orbit the entire Galileo constellation will comprise 24 operative satellites.
Avio's involvement in the Ariane 5 launcher regards the solid propulsion engines and the liquid oxygen turbo pump.
Giulio Ranzo, Chief Executive Officer of Avio, stated: "Another successful launch for Ariane 5, putting into orbit 4 Galileo satellites: strongly testifying to the reliability of the product, while the development of Vega C and Ariane 6 is at an advanced stage.   Just a few days ago, we successfully tested the new P120 C carbon fiber engine equipping the new Vega C launchers, set to fly in 2019 and debuting with Ariane 6 in 2020".
In a little less than a month, finally, Vega's 12th flight – the European launcher produced in Colleferro (Rome) which will put into orbit the Aeolus satellite for the European Space Agency (ESA) – will take place from the Kourou Space Center in French Guiana.