Media and Stories |

Press release
Ariane 5: 80th Successful Flight in a Row
29.06.17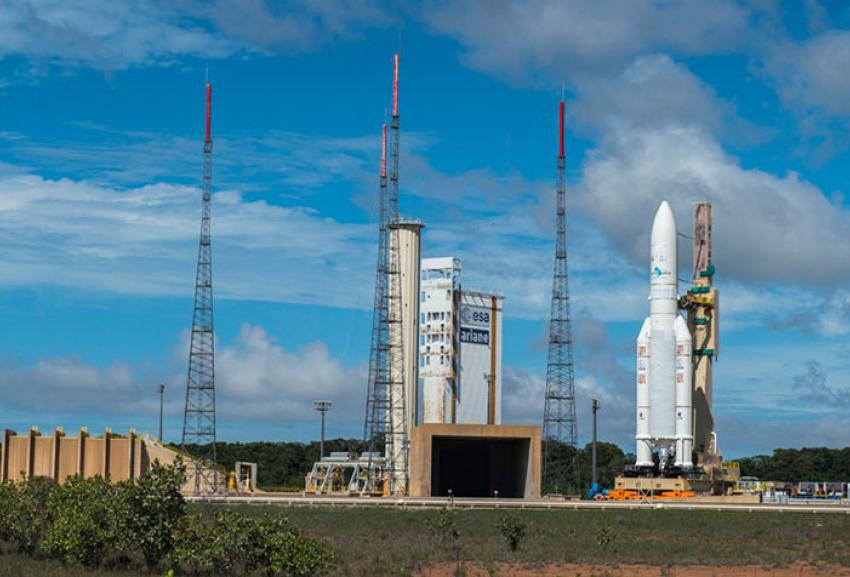 3 SUCCESSFUL LAUNCHES IN LESS THAN TWO MONTHS FOR ARIANE 5
TWO TELECOMMUNICATIONS SATELLITES PLACED INTO ORBIT
Colleferro, 29 June 2017 - Another successful mission for Ariane 5, which has completed its fourth mission within 2017, positioning into orbit two more satellites: GSAT-17, built by the Indian Space Agency, and Hellas Sat 3-Inmarsat S EAN. This last mission is the 80th undertaken by Ariane 5, the third in the last 60 days.
GSAT-17 is a telecommunications satellite that will boost the service in India, the Middle East and some regions of South-East Asia.
Hellas Sat 3-Inmarsat S EAN, on the other hand, will provide direct broadcasting and telecommunication services in Europe, the Middle East and some parts of Africa.
Avio provides the solid propulsion engines and the liquid oxygen turbopump for the Ariane 5 launcher.
Avio's CEO Giulio Ranzo had the following to say: "Only a few weeks after the last mission in Guiana, we are witnessing yet another success for Ariane 5, the third in less than two months. This successful flight demonstrates the utmost reliability of our products and of the European industrial system which offers, in partnership with  Arianespace, a flexible and efficient service to clients. These outstanding results do great credit to Avio's work and to the skills and passion of our staff in Italy, France and French Guiana".