Media and Stories |

Press release
AVIO: Successful Flight for Ariane 5 VA235
15.02.17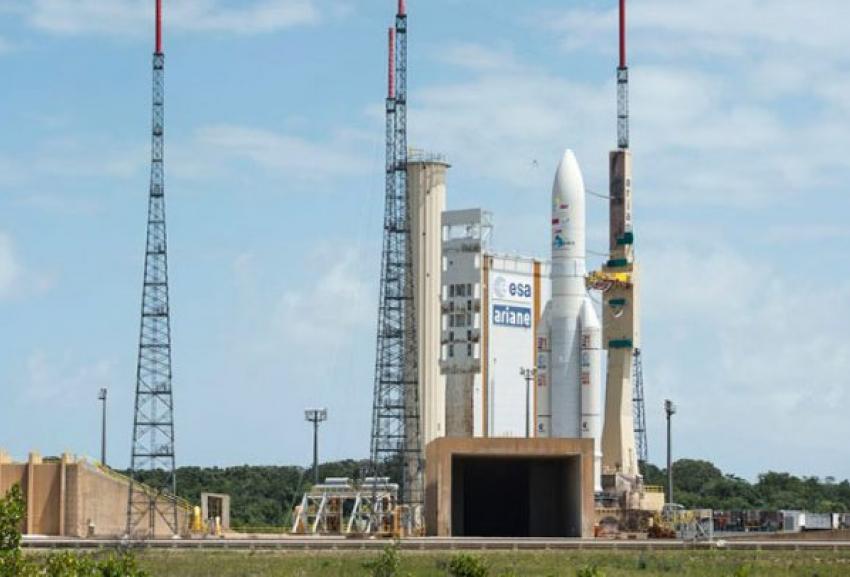 The Ariane 5 launcher has made its first flight in 2017 and successfully delivered into orbit two telecommunications satellites: SKY Brasil-1 and Telkom 3S.
The mission lifted off from the European Space Centre in Kourou, French Guiana, at 6:39 pm local time, 10:39 pm CET.
Avio's CEO Giulio Ranzo had the following to say: "2017 got off to a great start as the Ariane 5 launcher completed its 89th mission with all of its usual precision. This successful endeavour underlines the reliability of European launchers. I would like to call attention to the fact that Ariane 5 has now flown 77 missions without failure. It is an achievement that reflects the exceptional efforts of the whole team and especially the Avio staff in Italy, France and French Guiana. By delivering a Brazilian and an Indonesian satellite into orbit, we have highlighted the competitiveness and commercial success of European launchers, including in terms of their global market share."
SKY Brasil-1 belongs to the telecommunications operator AT&T, on behalf of which Ariane 5 also launched SKY México-1 and DirecTV 15 in May 2015. SKY Brasil-1 is an ultra-high resolution television broadcast satellite that will cover Brazil from its location at 43.1° West.
Telkom 3S belongs to Telkom Indonesia, a state-owned Indonesian company that provides entertainment, media information and telecommunications services throughout the Indonesian archipelago. Telkom 3S will provide high resolution television services, as well as internet and mobile communication services.
By supplying products for the Ariane family, Avio has played a part in all 234 missions to date. The solid propulsion engines and liquid propulsion turbopump that the company provides amount to a contribution of approximately 15% to Ariane 5, which is the largest of the family of launchers. Each of the solid engines is loaded with approximately 237 tonnes of propellant, providing the necessary force to carry the launcher outside the atmosphere, while the liquid oxygen turbopump feeds the Vulcain cryogenic engine.