Media and Stories |

Press release
Successful Qualification Test for the P120C Solid Rocket Motor
29.01.19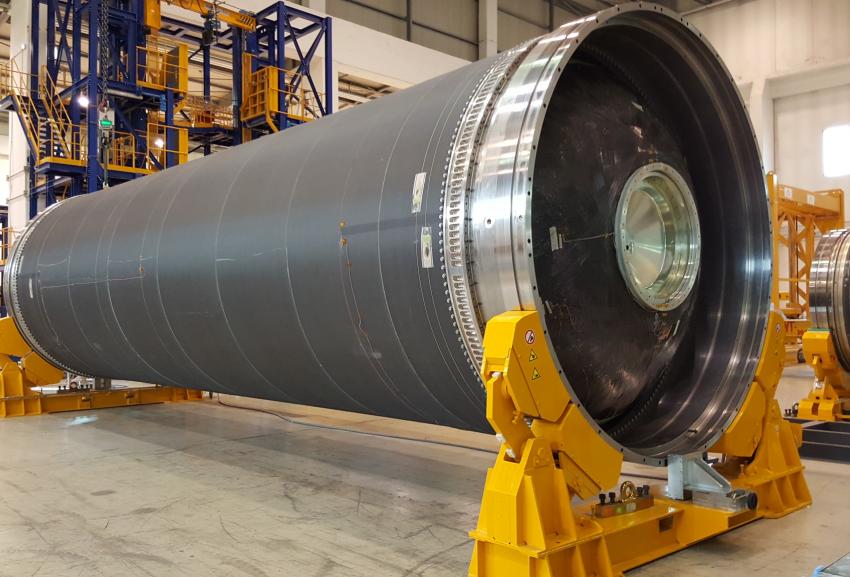 The carbon fiber motor, produced in Italy by Avio, will be used for the new European launchers Ariane 6 and Vega C
Kourou – French Guyana, January 28, 2019. The qualification test of the P120C solid rocket motor has successfully taken place at the European Space Centre in Kourou, French Guyana. The outcome of the test – the second for this motor – is a key step in the construction of the new generation European Vega-C and Ariane 6 launchers. Avio, the Italian aerospace leader listed on the Milan Stock Exchange, has played a central role in the development of the P120C.
Giulio Ranzo, Chief Executive Officer of Avio Spa stated: "The successful P120C qualification test is a further key step for the new European Vega C and Ariane 6 European launcher development programmes.  Following on from today's tests, we will focus on the Vega C flight campaign beginning by year end. The P120C, the largest monolithic carbon fiber solid rocket motor in the world, is the product of radical technological innovation, combined with the over 30 years of solid propulsion experience from the co-operation between Avio and ArianeGroup."
The P120C weighs approx. 8 tons and has a load capacity of 142 tons of propellant. In the over two minutes of solid propellant combustion time, an average thrust equating to 15 new generation air passenger jet engines can be generated.
The P120C will be used also as a booster in configuring the Ariane 62 and Ariane 64 launchers and will be employed as the first stage of the new Vega-C launcher. When fully operational, 30 engines are expected to be produced every year at Avio's Colleferro (Rome) facility.