Media and Stories |

News & Events
First Ariane 5 launch of 2022 is a success
23.06.22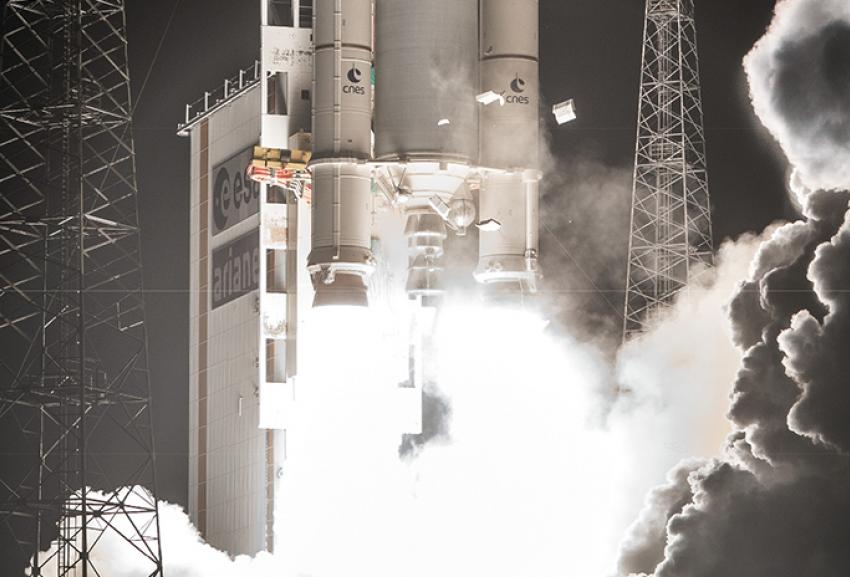 On Wednesday, June 22, 2022 at 06:50 pm local time, an Ariane 5 launcher lifted off from the Guiana Space Center, Europe's Spaceport in Kourou, French Guiana (South America), successfully orbiting two geostationary telecommunication satellites, MEASAT-3d and GSAT-24.
The Ariane 5 heavy-lift launcher is an ESA program carried out in cooperation between public institutions and industry across 12 European partner states.
Avio is responsible for the P230 solid rocket boosters of the launcher. 
The next European launch from Kourou spaceport will be the Vega C maiden flight.