Media and Stories |

Press release
Ariane 5: fourth 2019 flight successfully completed
27.11.19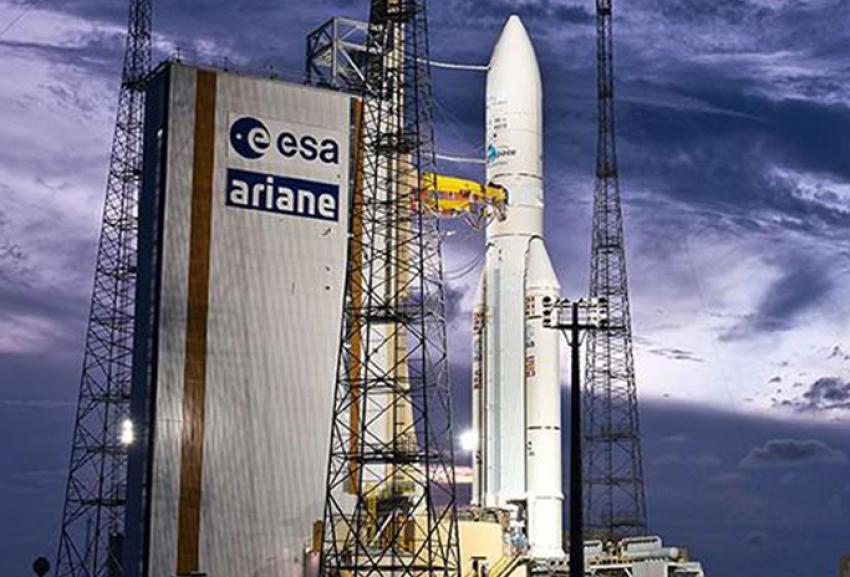 TIBA-1 E INMARSAT GX5 satellites orbited.
The fourth 2019 flight of the Ariane 5 launcher took place successfully during the night from the Guyana Space Center (CSG) spaceport. The European launcher correctly placed telecommunication satellites TIBA-1 and INMARSAT GX5 into geostationary orbit.
Ariane 5 leverages the thrust of the two strap-on solid-propelled boosters and of the liquid-oxygen turbopump produced in Italy by Avio, leader of space propulsion technologies.
Giulio Ranzo, CEO of Avio, stated: "This successful launch of Ariane 5, the fourth in a row this year, demonstrates the reliability of the European launchers. Meanwhile, the activities for Vega return to flight by the first quarter 2020 are proceeding at a fast pace as well as the operations on launchers Ariane 6 and Vega C, in view of the maiden flight scheduled in the first half of 2020".