Media and Stories |

Press release
Vega, 13th Success in a row
21.11.18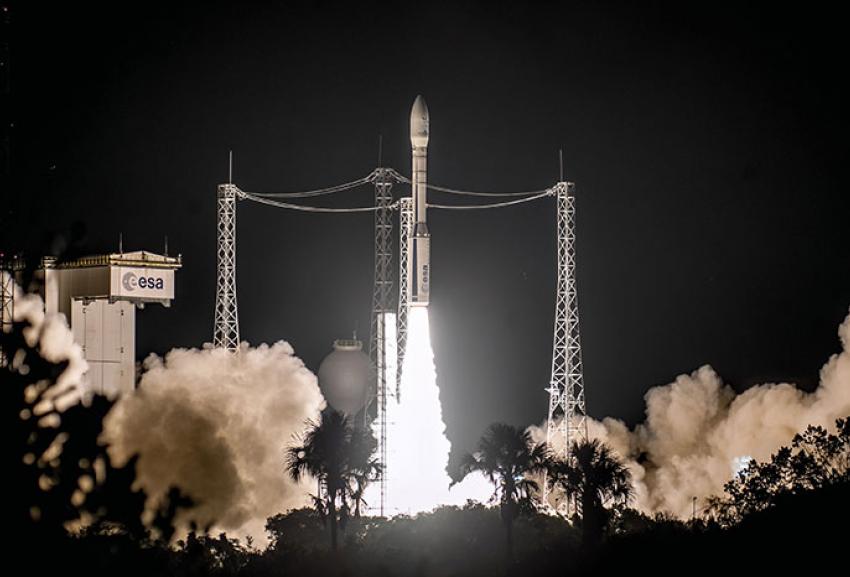 Colleferro 21 November 2018 – Vega, with its 13th mission from Kourou's spaceport in French Guyana, has successfully placed in orbit Morocco's Mohammed VI – B Earth Observation satellite, built by Thales Alenia Space and Airbus.
Vega, the European launcher designed, developed and built by Avio in Colleferro (Rome), can orbit satellites up to 1,500 kg of mass and since its first launch in 2012 has completed 13 missions, all successful. In 2019 the Vega family will be enriched by Vega C, an even-more performing version of the current Vega, while in 2024 Vega E (Evolution) will make its debut. Furthermore, last week, at the industrial premises in Colleferro, Avio successfully tested the prototype of the  new M10 methane-oxygen upper stage engine, developed in partnership with the European Space Agency in the Vega E program.
The Mohammed VI – B satellite will be used to map and monitor the national territory, provide support to regional development initiatives, manage natural disasters and desertification. In combination with its twin satellite, Mohammed VI – A, launched with Vega as well on the 7th November 2017, it will also help to monitor borders and coastlines.
"Thanks to the huge work of the Avio team, Vega keeps flying successfully – stated Giulio Ranzo, Chief Executive Officer of Avio. After the contracts signed in the past few months, Arianespace has captured a new customer for Vega: the Canadian company GHGSat, which in 2019 will launch its GHGSat-C1 satellite to measure greenhouse gases. GHGSat-C1 will join the 20+ SmallSats in the SSMS PoC Flight mission of mid 2019, which will demonstrate Vega's ability to perform a rideshare mission to orbit tens of small satellites at the same time."