Media and Stories |

Press release
Vega to Launch the ESA Biomass Satellite in 2022
28.10.19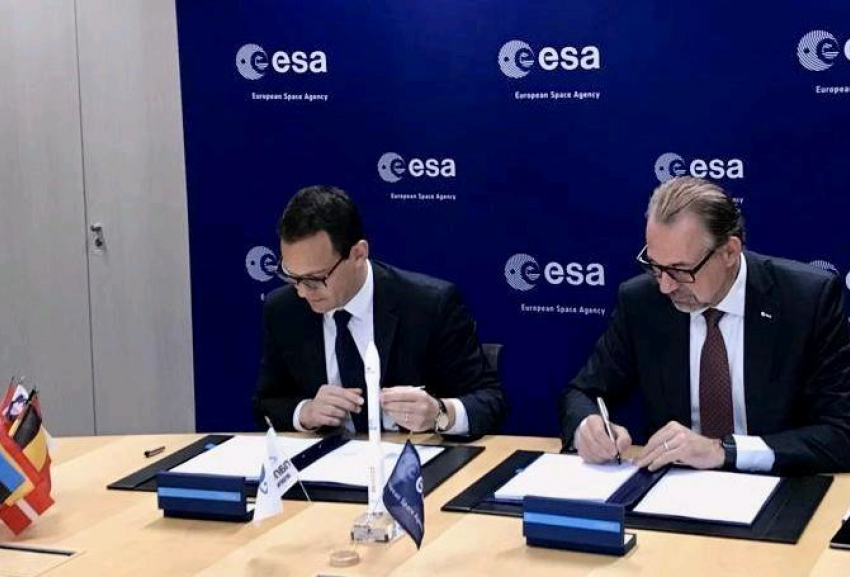 Today Arianespace and the European Space Agency have announced the closing of the contract to launch the Biomass earth observation satellite with Vega.
The Earth Explorer Biomass mission will provide global maps of the amount of carbon stored in forests worldwide, mainly through the analysis of carbon dioxide release due to fossil fuels consumption and deforestation. Biomass also will provide essential support to United Nations treaties on the reduction of emissions from deforestation and forest degradation.
Biomass will be launched by the Vega launcher from the European Spaceport in French Guiana, in a launch window starting from October 2022.
The satellite will feature a mass at launch of around 1,200 kg, and will be placed in a sun-synchronous orbit at an altitude of 666 km.
"The signing of this contract is a key step to implement Avio's industrial strategy– stated Giulio Ranzo, Avio's CEO. Once again Vega proves to be the best available solution on the market for earth observation satellites, and it will contribute to the struggle against pollution and climate change".